Plane crash: most people think of the big airline crashes, where hundreds of people die and black box data recorders are found in the wreckage to identify what went wrong.   However, each year there are many plane crashes where people are seriously injured or killed here in the area of Indiana and Illinois as well as the rest of the country that involve smaller aircraft.
If fact, recent accidents involving these kinds of smaller private planes and commuter aircraft, and other forms of general aviation, have led the federal government to issue national safety alerts this week.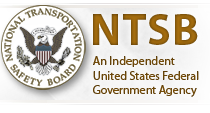 The NTSB Warns About Danger Regarding General Aviation Aircraft
This week, the National Transportation Safety Board (NTSB) has issued 4 safety alerts, each dealing with a specific safety issue involving general aviation dangers. Both pilots and mechanics were instructed to be aware of these risks, in light of information learned by the federal accident investigation teams.
Three of the NTSB warnings are for general aviation pilots. They target skills that pilots need to fly above or around mountains; address issues of equipment needed for survival in the event of a crash; and the dangers of pilots flying aircraft when they are not familiar with that plane's avionics. The other NTSB warning was made to general aviation mechanics regarding flight control systems and trim system problems.
Each of the four NTSB alerts include details of past plane crash accident investigations as part of the warning, providing pilots and mechanics with concrete examples of the dangers the federal agency is trying to combat in these new warnings.
.
Read the Full Small Plane Warnings from the NTSB:
• Mechanics: Prevent Misrigging Mistakes
• Pilots: Perform Advanced Preflight After Maintenance
• Understanding Flight Experience
• Mastering Mountain Flying
Excerpt from NTSB's Mastering Mountain Flying Alert:
.
The problems / dangers:
Pilots with limited or no training in mountain flying can be surprised about their aircraft's different performance at high density altitude, often leading to serious or fatal accidents.
Wind and other weather phenomena interacting with mountainous terrain often lead unsuspecting pilots into situations that are beyond their capabilities.
Should a crash occur, a pilot who survives the crash but does not have emergency or survival gear immediately accessible may not survive the harsh environment until rescuers are able to reach the location.
Related small plane accidents where people died or were severely injured:
The NTSB has investigated numerous accidents in which limited or no training resulted in accidents in mountainous terrain.
1.  A pilot and two passengers of a Piper Cherokee 235 were fatally injured when trying to follow an interstate highway over a high mountain pass. Employees of the fixed base operator (FBO) at the departure airport reported that the pilot had asked about routes across the mountains. Based on the conditions at the time of the accident, the airplane's climb rate would have been reduced by more than 90 percent. It is likely that, as the pilot attempted to cross over the mountainous terrain near the pass, he raised the airplane's nose to the point that he exceeded the airplane's critical angle of attack. With the airplane's decreased performance, this led to an aerodynamic stall and loss of control. (CEN14FA328)
2.  A private pilot and three passengers of a Mooney M20E were fatally injured during takeoff in gusty wind conditions from an airport located at an elevation of 8,380 feet. The pilot had no prior experience flying out of the accident airport and limited experience flying in mountainous terrain. Witnesses reported that the pilot seemed confident about his ability to fly the airplane and he was not concerned with the wind conditions. As the airplane departed, the reported wind was 33 knots, gusting to 47 knots. Later review of weather data showed mountain wave activity in the area. After the airplane lifted from the runway, it crabbed into the wind, and then rose and fell repeatedly as its wings rocked, before coming to rest inverted. (CEN13FA183)
3.  The pilot and two passengers of a Cessna U206G were fatally injured and two passengers sustained serious injuries when the airplane collided with mountainous terrain. The pilot was transporting the passengers to a remote back country airstrip. As the airplane proceeded on the flight, ridgetops on both sides of the valley became obscured with an overcast cloud layer at 7,000 feet, and ragged clouds with mist were probably present beneath the overcast. Local pilots reported that in these types of weather conditions, numerous drainages can be similar in appearance. Radar data showed that the airplane was well short of the position reported by the pilot. Because of this, the pilot misidentified the drainage he intended to reach and instead turned into a drainage that ended in a box canyon. After impact, all communication, survival, and foul-weather gear aboard the airplane were destroyed in a postimpact fire. Although the pilot's logbook indicated that the pilot had 2,723 hours total flight time, it showed minimal back country or mountain flying experience. (SEA04GA192)